The Chinese patent system offers three types of patents: invention patents, utility model patents, and design patents. RPX data reveal that plaintiffs asserting them in litigation prevail at different rates—winning most with design patents and least with invention patents.
First, some background on Chinese patent types may be helpful for those only familiar with the US system. Invention patents are similar to US utility patents in scope (covering technical solutions concerning an apparatus or method), duration (20 years), and the requirement that they undergo substantive examination. On the other hand, utility model patents issue more quickly but offer more limited protection. Specifically, they are valid for only ten years, protect only technical solutions related to the shape and/or structure of a product, and do not undergo substantive examination—requiring plaintiffs to submit an evaluation report before they can be litigated. Invention patents and utility model patents essentially form a two-tiered patenting system for technical inventions, with the latter offering protection sooner after filing in return for a more difficult assertion process.
Design patents, meanwhile, cover a product's external features with respect to pattern, shape, and/or color, as long as those features are capable of being mass-produced; do not require substantive examination; and until recently had a ten-year lifespan. However, changes in China's patent law that took effect in June 2021 extended that term to 15 years. Additionally, those amendments now allow applicants to seek patent protection for partial designs, whereas before design patents could only be obtained for the design of an entire product—bringing that aspect of China's patent law closer to other jurisdictions like the US.
As shown below, plaintiffs succeed most often when asserting design patents in litigation, with an 83% win rate for cases closed from 2010-2020. Litigation asserting utility model patents have a 75% plaintiff win rate, with a 66% win rate for invention patents.
Chinese Patent Infringement Cases by Outcome and Patent Type, Cases Closed 2010-2020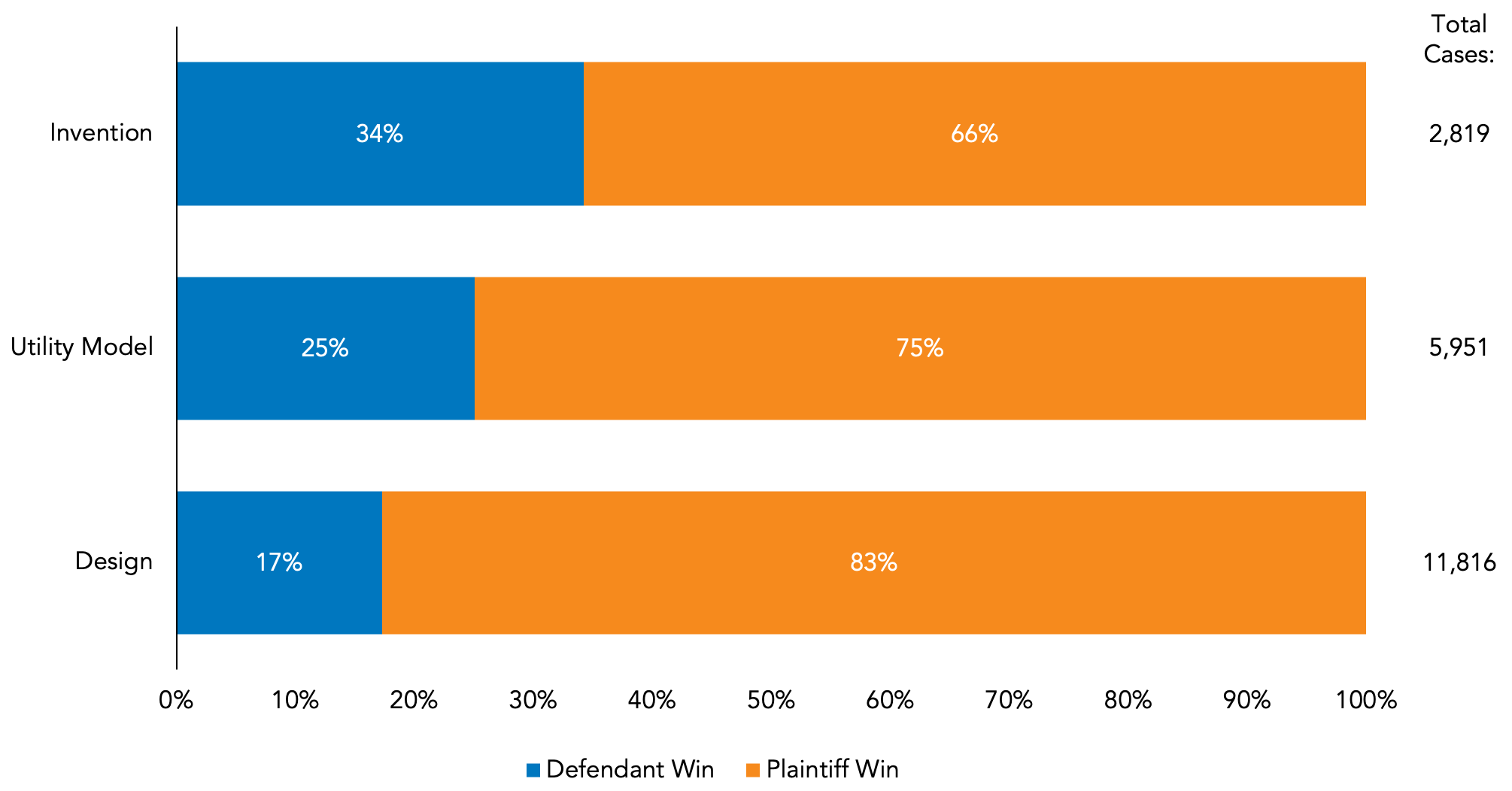 Chinese Patent Infringement Cases by Outcome and Patent Type, Cases Closed 2010-2020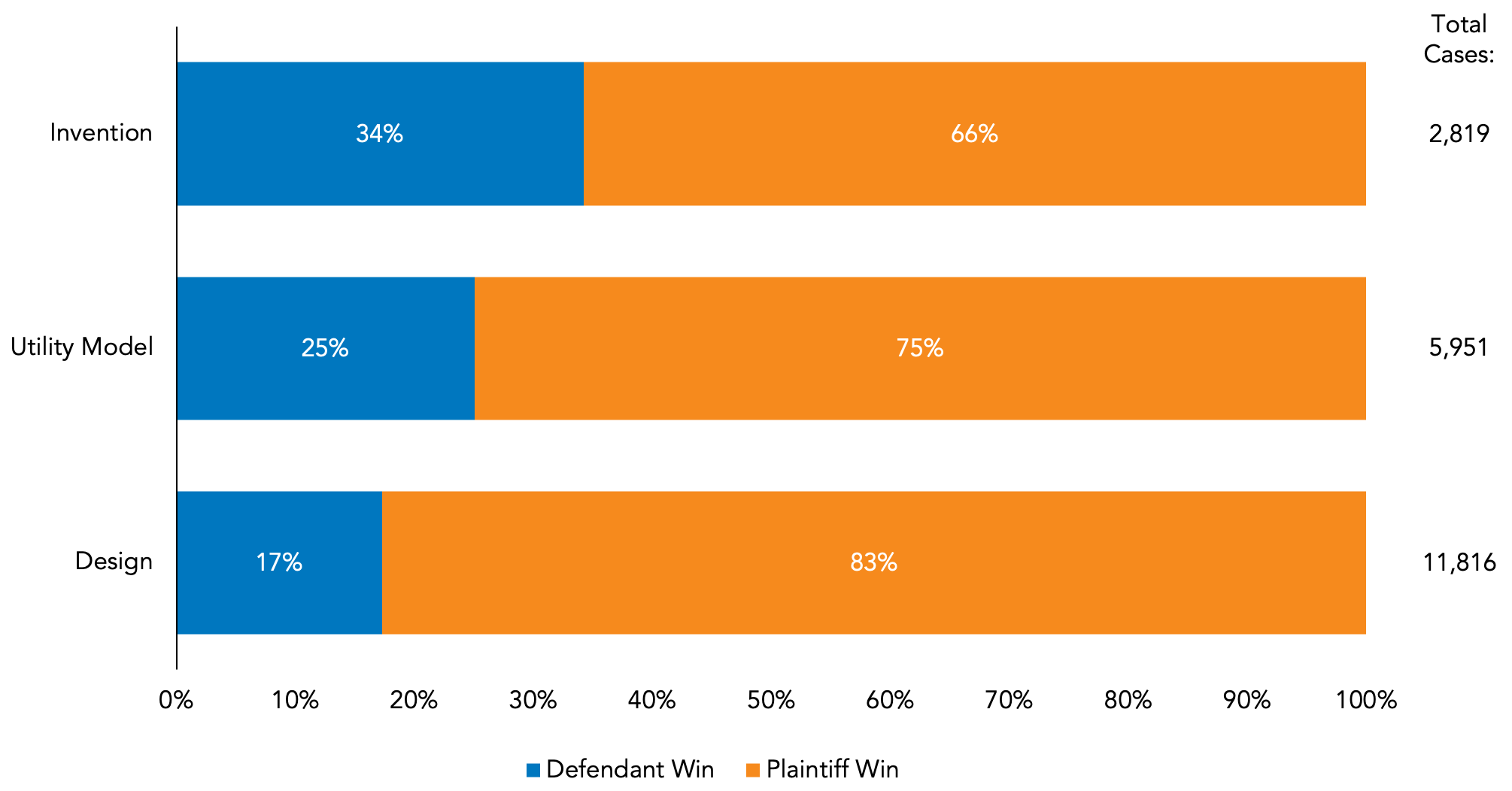 Back to top